Business processes are based on both human and IT supported activities that aim at achieving a certain strategic objective. These activities need to be organized in such a way that organizations are most profitable and ecological goals within a given environment can be met. Rationalizing some activities is one possibility to reach this objective.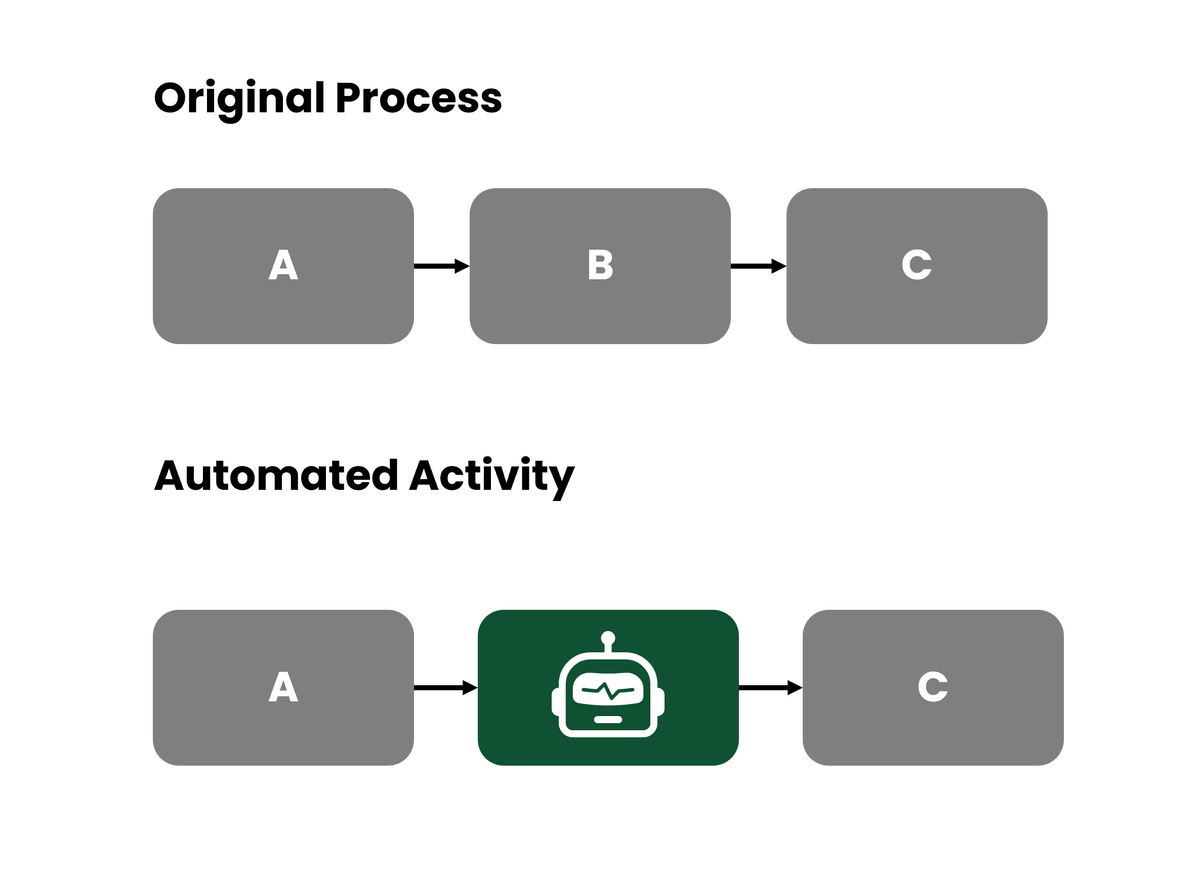 Challenges
The identification of activities that can be automated can be a challenging task. The automated activity needs to perform the task in such a way that either the result remains the same or is even improved or the costs are getting much lower. In the latter case the trade-off between the environmental impact, the costs, and the expected quality needs to be addressed in detail. It must further ensure the global integration with other activities that are dependent on that activity.
Solution
Organizations (partially) streamline specific activities within a business process by automating them.
Example
A telecommunication company needs to send its customers an invoice for their connections every month. Usually, the invoices are sent to the customers via mail. Now, the company changes the charging process and transmits the information directly and fully automated to the customers via e-mail. This process restructuring saves time, cost, and in particular decreases the environmental impact caused by the paper manufacturing, the invoice printing, and the transport of the delivery company.
Variations
Single activities must not be totally automated. They can also be semi-automated or split into an automated and a manual part to better (i.e. more efficiently) support human process performance.
Relations to other Patterns
This pattern is strongly related to Human Process Performance as it covers the contrary situation. Depending on the structure of the business process, both patterns can be used to ecologically optimize processes on an activity changing basis.